LETEL
elektronik s.r.o.
Your European partner in the field of development activities, pre-production preparation, production and control of electronic devices, especially specialized devices such as sensors, security devices, etc.
Husova 1349
334 01 Přeštice
MONDAY – THURSDAY
6:30 AM – 2:30 PM
FRIDAY
6:30 AM – 1:00 PM
LETEL elektronik s.r.o.
LETEL elektronik s.r.o. was founded in 1992 and it is dedicated to custom production and development of electronics. It focuses primarily on services in the field of production preparation, development activities, the actual production, and inspections of electronic devices, especially specialized devices such as sensors, security devices, etc. It performs custom mounting, soldering and testing of printed circuit boards.
Due to small to sample series, we provide these services mainly from the supplied material, but we are able to handle the order completely, including the design of the printed circuit board.
Since 1992, the company has been gradually growing and at the same time our technological equipment has been growing as well so that we can satisfy almost all requirements of our customers in the field of PCB mounting.
Thanks to the size of the company and long-term experience with German partners, we are able to respond to customer requirements flexibly, efficiently, and at affordable prices, including express delivery dates.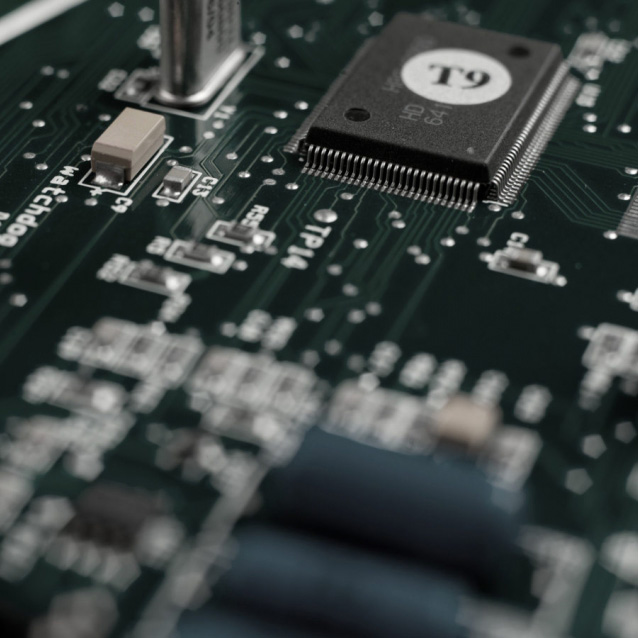 PRE-PRODUCTION PREPARATION
In the pre-production phase, it is possible to eliminate the possibility of future risks during the serial production.
cUSTOM pRODUCTION
Flexible and cost effective top quality custom production.
dEVELOPMENT ACTIVITies
Implementation of development projects of PCBs, electronic devices, and their parts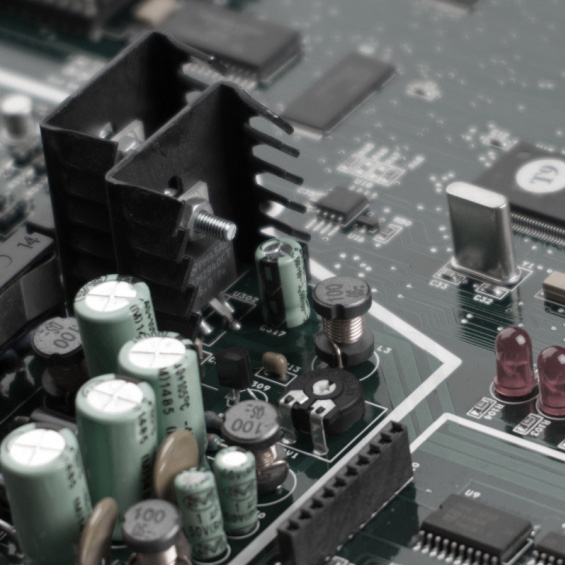 FOCUS ON QUALITY 
Quality of our products and satisfaction of our customers without any compromise. We have been working according to the ISO system of standards since 1998. All products manufactured by our company are subject to 100% quality control. Most products are inspected by automated optical inspection AOI.
Our customers can be sure that their products will be produced in time, in high quality and at the agreed price. Quality and maximum customer satisfaction are our primary goals – quality policy.
High quality is guaranteed not only by our experienced team of employees, but also by a certificate of the quality management system ČSN EN ISO 2001: 2016, which is regularly confirmed by control audits.
The employees of our company together with the management are experienced workers in their field and they strive to constantly improve the services provided for our customers. We are convinced that the services provided for our customers are at the level of world production standards and they even exceed them in many cases.
Custom Production
Custom production of electronics, from the customer's request up to the implementation.
Development activities
Implementation of development projects and pre-production preparation of electronic devices and their parts.
Mon-IoT sensors
Development and production of Mon-IoT sensors for monitoring of sensitive items.
SMD Mounting
SMD mounting on Assembleon TOPAZ XII FNC a OPAL XII a Yamaha YG100R automatic machines.
Sample Production
We produce sample quantity by manual mounting
Application of pastes
Application of both lead-free and lead pastes and glues both with the use of a machine (DEK Horizon 03i) and manually .
Reflow soldering
Remelting in the reflow HELLER 1707 MK 5.
DPS mounting
Manual mounting of classic pars on DPS
Machine soldering
Machine soldering using ATF 33-40 (RoHs-Konform) and selective soldering system Nordson Integra Series: Model 508.3PD 2seg.
Manual Soldering
Manual soldering using both lead-free and lead alloys
Rinse-Free Fluxes
Rinse-free fluxes and washing of boards
2D and 3DAutomatED opticAL inspeCTION (AOI)
Automated optical inspection (AOI) on the  SAKI BF Sirius and SAKI 3DI-LS2.